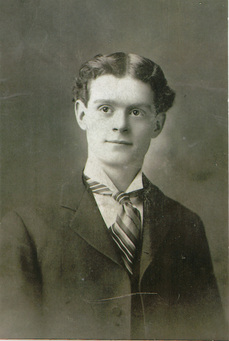 Your great grandfather is gone now, but wouldn't it be remarkable to see him today and hear his stories about growing up in another century, attending the World's Fair, his first ride in an automobile, how he met and fell in love with your great grandmother?

Future generations of your family now have the opportunity to get to know those who preceded them, and to hold those memories forever, with videotaped interviews made now, while they are still active and conversational.

Maybe you'd like to save your own memories, or those of older relatives. I can't tell you how often I hear "Gosh, I wish we'd done that."

---

"There was never yet an uninteresting life. Such a thing is an impossibility.
Inside the dullest exterior, there is a drama, a comedy, and a tragedy."
Mark Twain



I'm Kathy O'Malley, and I created PastPresent Videos to help you save and share the memories of relatives whose lives are living history. These family members know firsthand about the culture, attitudes, and times that most of us know only from history books.

As a columnist and writer for the Chicago Tribune, and later as cohost of a WGN Radio talk show, I did hundreds of interviews and became fascinated by the often hilarious and always interesting stories of people's lives.

More recently, I did video interviews with thirty seniors for the archives of the Bureau County Historical Society, and produced an hour-long video of Twentieth Century history through their eyes. It was during these interviews that I realized I wanted to do more of them, and the concept of PastPresent Videos was born.

So who will it be? Your mom, dad, grandparents ... or even you? Let's get started!




See the Packages Page for interviewing options.


"I think it had the desired effect ... my daughter cried."
Anne F.